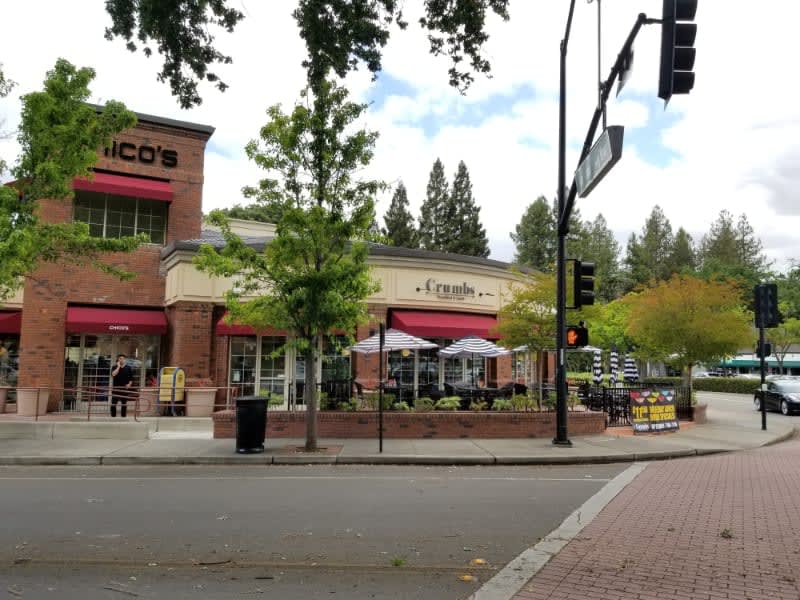 Considered one of the wealthiest communities in the United States, the Town of Danville is a unique combination of world-class urban living and rustic small town charm. It may fly under the radar of many California tourists but this historic town has a treasure trove of fun things to do and beautiful places to explore.
From historic attractions to exciting outdoor adventures, Danville has something for everyone. Find out what's in store for you and your family in this one-of-a-kind community.


Danville, CA: A Closer Look
Danville is located at the heart of the San Ramon Valley, where the majestic Mount Diablo dominates the backdrop. Part of the thriving Tri-Valley area, Danville is surrounded by the equally fascinating communities of
Diablo
,
Alamo
,
San Ramon
, and
Walnut Creek
. To the west, the vast Las Trampas Regional Wilderness Park flanks the town.
From Danville, Downtown San Francisco and Oakland are just a 30-minute drive to the west, and Downtown San Jose is only around 40 minutes to the south. The vineyards and wineries of Napa Valley are just a little over an hour's drive away.


A Brief History
The earliest inhabitants of the land now occupied by Danville were Native Americans who lived near the creeks of Mount Diablo. The area later became grazing land for Mission San Jose and part of the Rancho San Ramon land grant.


During the Gold Rush, the Danville area was populated by miners, including Daniel and Andrew Inman, who founded the community on 400 acres of land and gave the town its name.


An agricultural community from the 1800s to the early 1900s, Danville evolved into a residential suburb from the 1940s onwards as new developments emerged in the area. In the 1960s, the I-680 freeway passing through Danville was completed, altering the town forever.


Danville Today
Danville incorporated in 1982 and blossomed to become one of the wealthiest suburbs of San Francisco and Oakland. It's currently home to around 45,000 residents, many of whom work in nearby Oakland, San Francisco, and other economic centers in the Tri-Valley.


A large majority of households in Danville are married couples or families with young children. The median household income is about 165% higher than the national median. The town has a highly educated population, with over 68% of the residents holding a bachelor's degree or higher.


Safety review site Safewise.com has named Danville the safest town in California from 2018 to 2022, and AreaVibes.com gives the town a livability score of 85 or Exceptionally Livable.


The Best Things to Do in Danville, Ca
Danville offers a host of attractions and activities for people of all ages. No matter where your interests lie, you'll find amazing things to do in this gem of a community.

Kid-friendly activities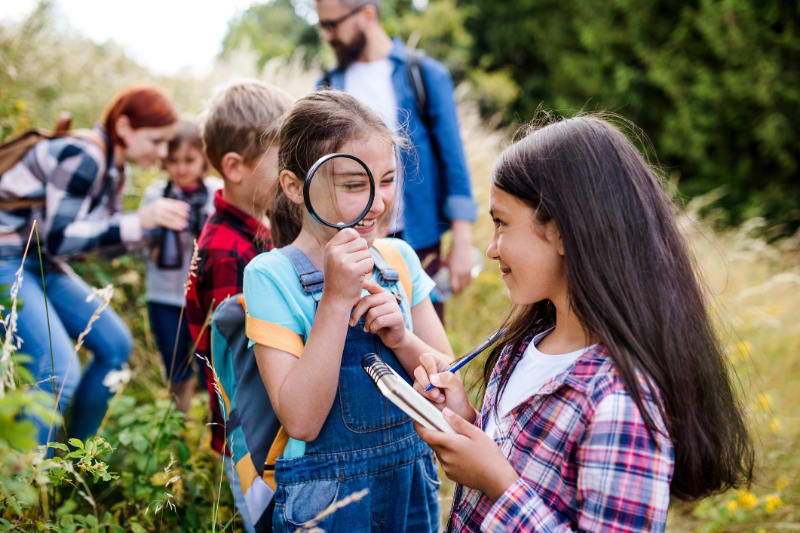 Danville is home to top-rated schools – one factor that makes it a great place to raise a family. Outside of school, your kids will rarely get bored, thanks to the host of fun activities the community has to offer.
Get Up Close and Personal With Native Wildlife
Lindsay Wildlife Experience
is a natural history and environmental center that's also one of the largest animal rehabilitation facilities in the United States. It features different interactive experiences every hour, including encounters with birds of prey, reptiles, porcupines, bees, and more. Visitors get the chance to touch and feed live animals, and help in the rehabilitation of rare and endangered creatures. The center also has permanent exhibits showcasing various native California wildlife and educating guests about the local natural history and wildlife rehabilitation.
Danville Bowl
offers hours of fun for the family with 24 championship lanes equipped with projector screens and bumpers for younger kids. The place also offers party packages for children and adults, and has organized leagues and events that allow players of all skill levels to engage in friendly competitions. A Sports and Bar Grill is the perfect hangout for adults after a few rounds on the bowling alleys.
Summer in Danville means plenty of outdoor fun for your little ones. They can have their pick of activities at various day camps organized by the town and get the chance to explore the town's surrounding forests and nature parks. Private camps also offer a host of enrichment programs for kids, including life skills development, STEM learning, and art and craft making.


Feed a Farm Animal at a Petting Zoo
Visit
Little Explorers
, a petting zoo in nearby San Leandro, and have fun visiting with friendly farm animals, such as cows, sheep, alpacas, goats, and rabbits. Kids will love interacting with these gentle creatures and get the chance to feed, pet, and play with them. Lizards, insects, and other animals are also housed in the zoo.
Enjoy Storytelling Time at Danville Library
Danville Library
hosts a number of events and educational things to do for Danville residents of all ages. There are regular storytime sessions, children's performances, workshops, and more. The library also organizes special activities, such as the Summer Reading Scavenger Hunt and the Virtual Hike with East Bay Parks.
World-Class Dining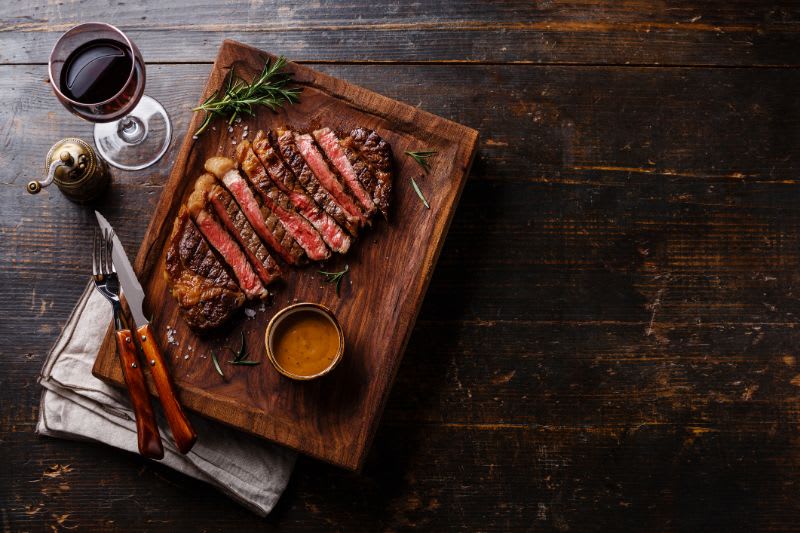 The restaurants in Danville offer a wide array of flavors, from international cuisines to homey sweets and pastries. You'll find chef-owned fine dining establishments, casual eateries, and cozy coffee shops, most of which are located in and around Downtown Danville.
These are some of the must-visit places:


This highly popular restaurant in the heart of Downtown Danville – just behind the clock tower – serves rustic American cuisine with a seasonal menu. Owned by Executive Chef Rodney Worth, The Peasant and the Pear is Michelin-recommended and is considered by many as one of the best places to dine in California. The Tuscan style interior and the large courtyard create the perfect setting for fresh farm to table food, and the antique Parisian bar serving the best California wines provides a classic country vibe.


For a true taste of Tuscan cuisine, Locanda Ravello is the place to go in Danville. This acclaimed restaurant offers modern and classic Italian food, including pastas, pizzas, and Neapolitan pies. A full bar serves a wide range of Italian wines, along with other top-of-the-line wines and spirits.


Located at the Danville Livery Shopping Center, Forbes Mill Steakhouse received the distinction of "Best Steak in Silicon Valley" from San Jose Magazine, as well as the Wine Spectator Award of Excellence, the Sante Restaurant Award, and a host of other accolades. It is one of the few restaurants in the country that serve Certified Angus Beef Prime. Their wine list is no less exceptional, comprising award-winning local and international wines selected by a resident Sommelier.


Looking for a healthy-ish dessert? Yogurt Shack serves that – and more. Its location in Downtown Danville makes it the perfect place to go for a quick break while on an afternoon of shopping. They serve a wide array of flavors and toppings, including unique concoctions like their Cold Brew Coffee, cake batter, and Signature Tart.


Art, History, and Culture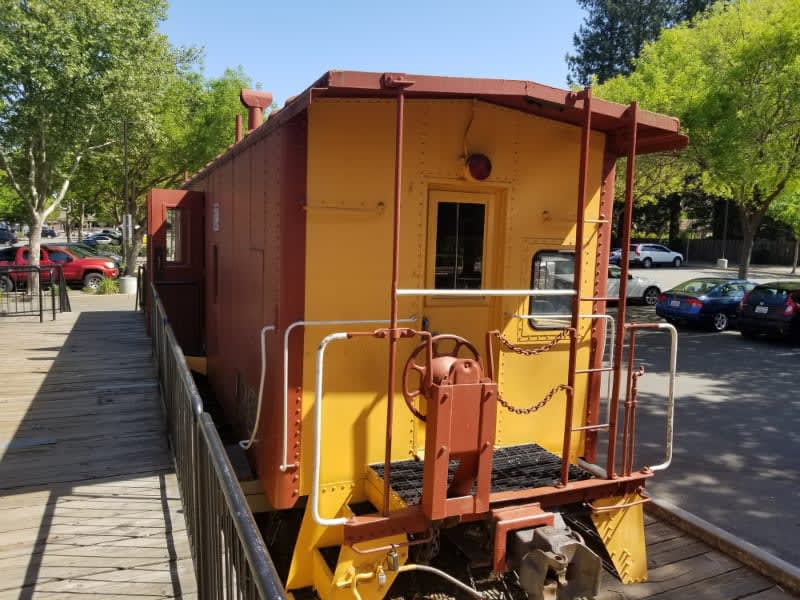 With its rich past, Danville is home to excellent museums and historic structures that are worth a visit by tourists and locals alike. The town also has a dynamic art scene and live performance venues that are sure to please the most discriminating art and culture lovers.
Here are the top cultural places to go and things to do in Danville:


The Village Theatre is Danville's very own cultural hub. With a seating capacity of around 307, it serves as a venue for a variety of live performances, concerts, musicals, community events, school productions, and so much more. It houses the
Village Theatre Art Gallery
, which regularly holds art exhibitions of local and guest artists.
This attraction is a 158-acre ranch featuring the Tao House, where Nobel Prize for Literature winner Eugene O'Neill spent his last years and wrote his most memorable plays. Now a museum dedicated to O'Neill, the Tao House exhibits a collection of the playwright's memorabilia and personal belongings. It also features a mix of Asian and Western furniture and decor that represent the late 1930s era when O'neill lived there. In addition to the Tao House, visitors can also explore the landscaped courtyard, surrounding gardens, historic pathways, and a former barn that now serves as a live performance venue.


The Museum of the San Ramon Valley features a permanent exhibit of artifacts from the valley's early days, from the time of the Native American settlers to the Rancho and Gold Rush eras. The museum is housed in a restored 1891 Southern Pacific Depot, one of the historic buildings in Old Town Danville. The area also features other excellently-restored historic structures, including Victorian and Edwardian houses from the late 1800s to the early 1900s.


Going by the theme, "Many Worlds. One Museum.", The Blackhawk Museum features five permanent exhibits of varied themes. The Classic Car Collection is the museum's best known exhibit, showcasing an array of rare vintage automobiles. The other exhibits are:


The Spirit of the Old West, which depicts the lives of Native Americans and American settlers during the Western Frontier days


The World of Nature Gallery, showcasing a large and diverse collection of wildlife from different parts of the world


The Intro China Gallery, which features various historical facets of China


Art of Africa, featuring a wide range of sub-Saharan African artifacts
Parks and the Outdoors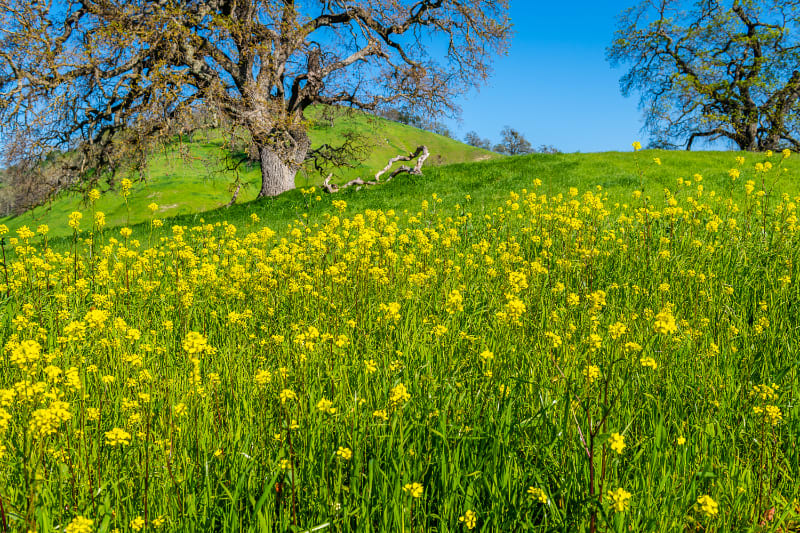 One of the
best things about living in Danville
is the wealth of parks and outdoor destinations that offer plenty of opportunities for adventure and recreation. These are some of the top places to visit:
Covering 5,778 acres of wilderness, Las Trampas Regional Park offers a tranquil escape from the bustle of city life. It features an overnight group camp and a trail system where you can go hiking, horseback riding, and biking. The area's rugged terrain and lush vegetation makes it a wonderful place to spend time in nature and go bird and wildlife watching.


With 20,000 acres of breathtaking natural beauty, Mt. Diablo State Park offers a wealth of activities, including hiking, biking, horseback riding, and campling. Daring adventurers can go rock climbing and hang gliding, while more laidback visitors will have fun exploring the rock formations, ancient wind caves, and fossils in the area. You can also go picnicking in the park and enjoy beautiful views of the indigenous sunflowers that bloom here all year round.


This community hub is well-known for its stunning memorial rose garden and a children's play area inspired by the Old West. Covering 35 acres, the park also features sports fields, tennis courts, baseball fields, and a walking and biking path. Picnic tables and barbecue pits are also provided.


Golf is one of the top things to do in Danville. The town and the surrounding communities are home to prestigious golf and country clubs that offer the finest amenities and highly rated golf courses. Membership to any of these clubs means hours of sports and leisure activities, access to exclusive restaurants, and pampering from the staff. Your options include:


Festivals and Community Events
Danville fosters a close knit community through regular events, holiday celebrations, and festivities. The town's calendar is always filled with these fun activities, including:


Held every Saturday throughout the year, the Danville Farmers' Market brings fresh produce, meats, cheeses, homemade goodies, and other items from certified suppliers, including local farms, bakeshops, and nurseries. The market also stages a variety of events, such as cooking demonstrations, Easter Egg hunts, garden events, and more.


This highly anticipated event has been a town tradition for over 40 years now. In November each year, thousands come to participate in the lighting of the 400-year-old oak tree on Diablo Road – considered to be a symbol of the community and most loved landmark. The lighting ceremony is graced by Father Christmas and the Snow Angel, who come accompanied by a marching band.


The Danville Summerfest is an annual two-day street festival that features everything Danville. Each year, San Ramon Valley locals and guests flock to the town to enjoy an array of food and wine booths, live musical performances, concerts, and artists' booths, as well as amusement rides, and games for kids and adults.


A new town tradition that takes place in the fall, Danville's Scarecrow Festival is a juried contest for the best scarecrow display. The entries are installed in designated areas for the judges and spectators to enjoy and score. There are two winner categories – the People's Choice and the Town Council's Choice. The winners are named at the
Scares on the Square
event, which also features a costume parade and a golf cart parade.
Shopping Haven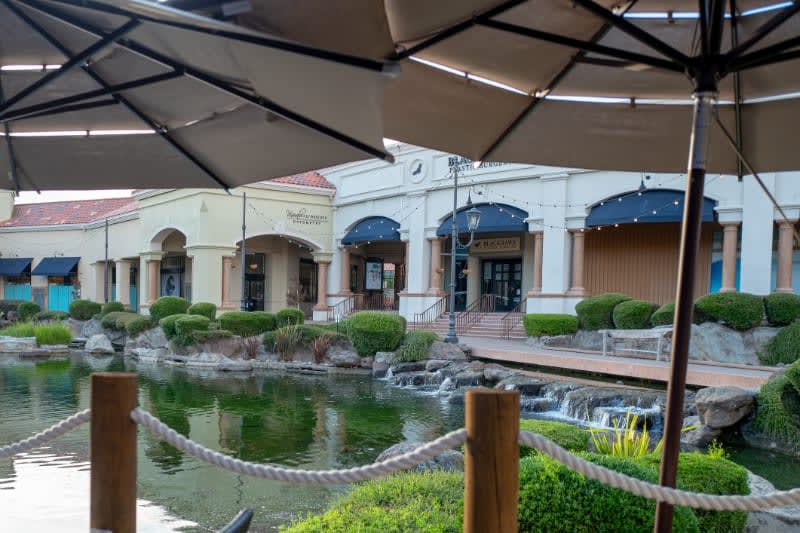 Shopping in Danville is an amazing experience, thanks to the wide variety of retailers in the town. From spacious shopping malls to small mom-and-pop boutiques, the shopping scene in Danville is as diverse and fun as the rest of the town.
Danville boasts four expansive shopping centers that house big box stores, popular and luxury brands, restaurants, and various services from salons to pet grooming. Take your pick of retail destination from the following:


Historic Downtown Danville offers a relaxing shopping atmosphere with its nostalgic small town vibe. The streets are lined with charming boutiques, selling everything from jewelry, gifts, and home goods to stylish clothing and accessories. The must visit shops in the area include: