Buying or selling real estate is one of the biggest financial transactions you'll make at any point in your life. You can do it on your own, but without professional support, you might encounter a few extra challenges. Depending on the local market you're eyeing and your experience with previous transactions, there are nitty-gritty details throughout the process only a ® can address.


Take home prices, for example. As a
seller
, how do you come up with a figure that's just right? What are the factors you should consider in the calculation? And as a
buyer
, how do you know if the asking price is fair? Should you match the seller's asking price in your offer?
The answers to these questions might not come easily especially if you're new to the homebuying or selling process. Which is why it pays to have a REALTOR by your side. Registered with the National Association of REALTORS (NAR), these professionals can make your real estate experience seamless.


In this post, we'll dig a little deeper on why you need to hire the best REALTORS before you fully explore the East Bay, CA, market.


REALTORS See the Bigger Picture When It Comes to Pricing
Working with
top East Bay REALTOR
gives you access not only to their years of experience, but also to the vast data at their disposal. Agents use the Multiple Listing Service (MLS) to find the most up-to-date real estate information.
Going back to the earlier example on home prices, your REALTOR can look up similar homes in the area using the MLS. They can see how home value has appreciated over time and tell you how much similar properties have sold for in the past.


Harnessing all this information, REALTORS develop a comparative market analysis (CMA) which can help you come up with the right price. If you're looking to buy, you can use a CMA to craft a competitive offer, potentially outshining other buyers.


Greater Return on Investment for Home Sellers
You've probably heard of a friend or acquaintance who has sold their home by themselves. In the industry, this is called a "for sale by owner" or FSBO. Although there's nothing wrong with this approach, you may be leaving some money on the table if you opt to sell on your own.


In NAR's annual 2020 Profile of Buyers and Sellers, FSBO homes sold
nearly $25,000 less
than agent-assisted homes. FSBO homes sold for a median price of $217,900 while agent-assisted homes sold for a median of $242,300. Previous reports by NAR also showed the same trend.
An FSBO may make better sense if you already know someone who is willing to buy your home or you're in a hurry to sell. But if you're intent on maximizing profits and avoiding all the hassle that comes with any real estate transaction, the wisest move is to work with top East Bay REALTORS.


Seasoned REALTORS Can Flag Special Requirements
Whether it's in
Danville
,
Alamo
,
San Ramon
, or elsewhere in East Bay, professional agents can help you get up to speed with California's distinct real estate requirements. Consider the following:
Buyers and sellers are not required to meet in person. It may seem odd but California law doesn't compel buyers and sellers to physically meet, whether it's at the closing table or the initial home showing. It's more than enough for the brokers and agents of each party to hammer out the details on behalf of their clients. As you can imagine, this came in quite handy during the initial stages of the pandemic in 2020, when lockdowns and movement restrictions were frequent.



Buyers may need to pay additional taxes. If the property you're planning to buy belongs to a Mello-Roos Community Facilities District (CFD), you'll be subject to an additional tax assessment. In California, Mello-Roos taxes are used to fund various public projects and local infrastructure, such as sewage systems, roads, schools, and parks. Make sure to ask your REALTOR if a home is located on a CFD before you commit to a purchase.



Extensive home disclosures. Be prepared to go through a lengthy written disclosure provided by the seller. California law obliges sellers to provide buyers an in-depth look into the property's features, current condition, material defects, potential pest issues, and a host of other concerns. This makes it all the more important to work with a seasoned REALTOR who can help cut through technical terms and concepts.



Hiring an attorney is optional. When buying or selling a home in California, you're not required to hire an attorney during the closing phase. All you need to do to make an offer official is to submit a Residential Purchase Agreement and Joint Escrow Instructions, prepared by the California Association of REALTORS. If you have technical legal concerns that your REALTOR may not be familiar with, consider seeking the expert opinion of a real estate attorney.
REALTORS Can Sniff Out What's Wrong With the Property
It's easy to overlook a lot of details when you're examining a potential home, especially one you're excited about. Whether it's unusual smells from the basement, a very old manufacturing date on the heating and cooling system, or stains and damage on the roof, an experienced REALTOR can spot these issues before you can even say, "I want to make an offer."


When it's time to review key documents, a REALTORS trained eye and attention to detail can save you from a lot of headaches down the line. If your home purchase is contingent on a mortgage approval, they will make sure that a financing contingency is baked into the purchase agreement.


And as mentioned, you'll be in a better position to spot potential issues in lengthy seller's disclosures in East Bay, CA. Your REALTOR can help you sift through dozens of pages and flag issues like buckling and cracked kitchen floors or proximity to a flood prone area.


You Don't Have to Worry About Having Enough Time
In many instances, buying and selling a home can feel like a full-time job in and of itself. Take home searching, for instance. Looking for homes to include in your shortlist can easily take a whole day. That's why it's not unusual for some buyers to have difficulty making time for real estate work. But it doesn't have to be that way.


Whether you're exploring real estate in Danville, San Ramon, or other cities in the East Bay, Realtors® can do the heavy lifting while you focus on other facets of your life. From examining the neighborhood and availability of good schools to taking meetings with the seller, you can rest assured that your Realtor® will be on top of these tasks.


That said, you will still have a say on major decision points, such as, but not limited to sending an offer to the seller and foregoing certain contingencies. But for the most part, you can entrust most of the time-consuming aspects of home buying or selling to your Realtor®.


A Realtors® Connections Are Valuable
Beyond a Realtors® skills and experience, their deep connections will also come in quite handy. There are several ways this can be beneficial to you.


During the home buying process, it's not unusual for a buyer's agent to reach out to their counterpart on the other side to ask about the seller's priorities. This happens a lot, especially if the two are familiar with each other. If your Realtor® learns that a seller is in a hurry to offload the property, you can strengthen your offer by aligning your timeline with theirs.


Conversely, it may seem suspicious that someone is in a bit of a hurry to sell. Depending on the facts you uncover, the seller may not own the title or is hiding major problems about the home. A well-connected Realtor® can ask the right people to clarify title issues and recommend eagle-eyed home inspectors.


If you're in the market to sell, your Realtor® can share your listing to their colleagues. In turn, they can recommend your property to clients who may be interested.


Realtors® Prevent Emotions From Clouding Your Judgment
While Realtors® are duty-bound to serve their clients, they have no emotional stake in the homebuying or selling journey. As objective advisors, the only outcome that matters to them is to help you secure the best deal possible on your home purchase.


It's natural for buyers and sellers to get emotional during a real estate transaction. But more often than not, emotions can prevent you from getting the best outcome. That's why it's important to have a Realtor® by your side who can help you see things more objectively.


Imagine a scenario where you've found a home that checks all the boxes and you're absolutely loving it. But there's a catch: you need to exceed your budget by about $50,000 and the seller is requesting that you sign an appraisal waiver. Your Realtor® can give you objective advice.

Questions to Ask When Looking for a Realtor®
It takes a lot of training and experience to become a real estate agent and eventually, a Realtor®. However, it would be a mistake to hire an agent right away and skip the interview. This initial conversation is an opportunity to verify their credentials and see if they can assist you with your specific needs.


Below are a list of questions that you should keep in mind when you're looking to hire the right Realtor® for the task ahead.


"Can I see your real estate license?"


It's a basic question that may surprise you, but it's not unusual to ask Realtors® to present their license. There are so-called professionals who offer real estate services despite not having the necessary credentials. Many unassuming clients only find out later on in the middle of the engagement.


Legitimate real estate agents will not hesitate to present their license when you ask them. You're in good hands if you also find that an agent is a registered member of NAR as well. These agents possess the esteemed "Realtor®" designation and are bound by the association's code of ethics.


"Is real estate a part-time or full-time job for you?"


It's normal to encounter part-time agents in the industry. Many of these agents are just as committed and capable as their full-time counterparts. However, a part-time agent might have challenges in juggling their regular job with their real estate duties.


It's crucial to have an agent whom you can easily contact if a major concern comes up. Promising prospects can show up in your radar at an inconvenient time, but a full-time Realtor® by your side can make sure you don't miss those opportunities.


"How many clients are you working with at the moment?"


This question is similar to the previous one as it also relates to time allocation. Simply put, a Realtor® might have a hard time providing quality services if they're working with too many clients all at once.


Realtors® who are supporting well over 10 clients at any given time may be stretching themselves too thin. This might mean less time for important consultations with you.


One exception to this guideline is if a Realtor® is supported by a team. They're in a good position to serve several clients at a time without sacrificing service quality.


"How many transactions do you usually close in a year?"


While you do need a Realtor® who has an optimal number of clients at any given time, make sure that they don't have too few clients. According to NAR, the typical Realtor® closes an average home of 10 home purchases annually.


Frequent participation in the market and interactions with a good number of clients gives Realtors® a wealth of experience in a variety of buying or selling scenarios.


If a Realtor® is punching well below that number, it could be an indication that real estate is just a part-time gig for them or that they have other more pressing professional commitments.


"What's your strategy to help find the right home for me?"


It's never a good idea to implement a one-size-fits-all solution in real estate. A good Realtor® will first ask a potential client about the outcomes they want out of any transaction. They'll dig a bit deeper into your reasons for moving to a new city or neighborhood and budget considerations.


The same principle applies if you're selling. Capable Realtors® will want to know your reasons for parting with your home and what specific terms should be included in the purchase agreement.


Ultimately, a Realtor® focuses first on getting to know their client before they recommend any kind of buying or selling strategy.


A Sneak Peek of East Bay, CA, Real Estate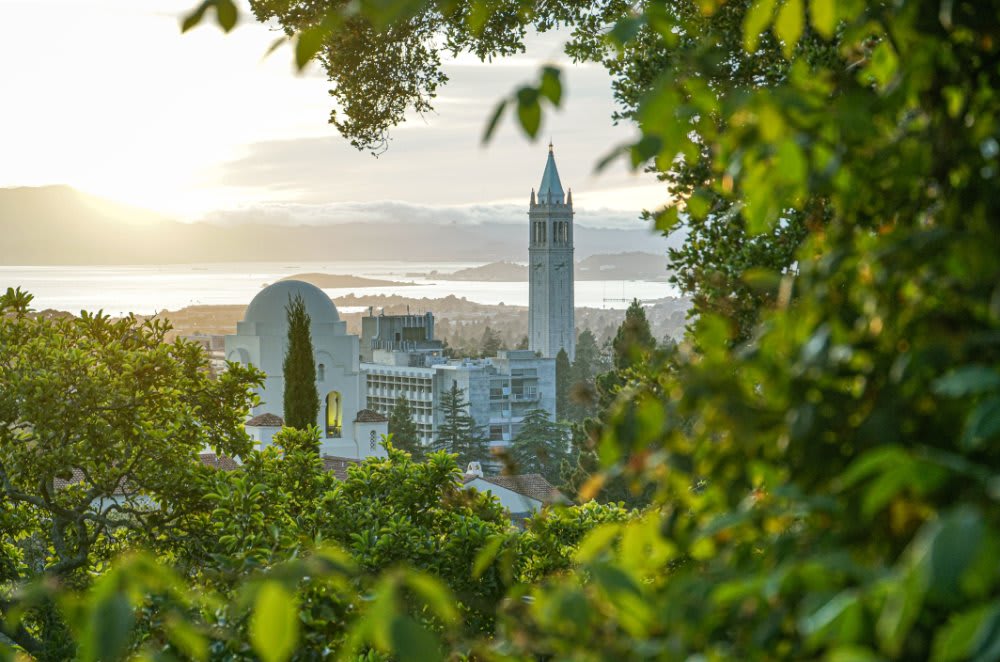 Consider exploring the charming communities in East Bay, California. Less than 20 minutes away from the SF Bay Area, East Bay is likely the better option if you're looking for more living space while still maintaining access to top-tier urban amenities.
With communities like San Ramon,
Danville
,
Blackhawk
, and San Ramon, you're never far off from the gorgeous coastline or the breathtaking views in natural attractions such as Mt. Diablo.
As one of the most populated subregions surrounding San Francisco, East Bay holds immense appeal to a wide range of buyers from young professionals and family-oriented buyers to wealthy real estate investors. With a median listing price anywhere between $600,000 to $2 million, East Bay is also a desirable option for budget-conscious home buyers.


Work With the Best East Bay Realtors® From the Khrista Jarvis Team
Specializing in
Contra Costa County real estate
, the Khrista Jarvis Team is the go-to brokerage for a hassle-free home buying experience. If you're eyeing a new house in East Bay communities like Danville, Alamo, or San Ramon, Khrista Jarvis is more than happy to assist.
Buying that dream home in an exclusive neighborhood or looking for serious buyers has never been more fruitful and enjoyable.


With Khrista's 20+ years in the industry, coupled with her agents' combined decades of experience, the team offers unmatched insight into the increasingly appealing East Bay market. When searching for the right Realtor® to represent your interests, seek out proven professionals for the job.