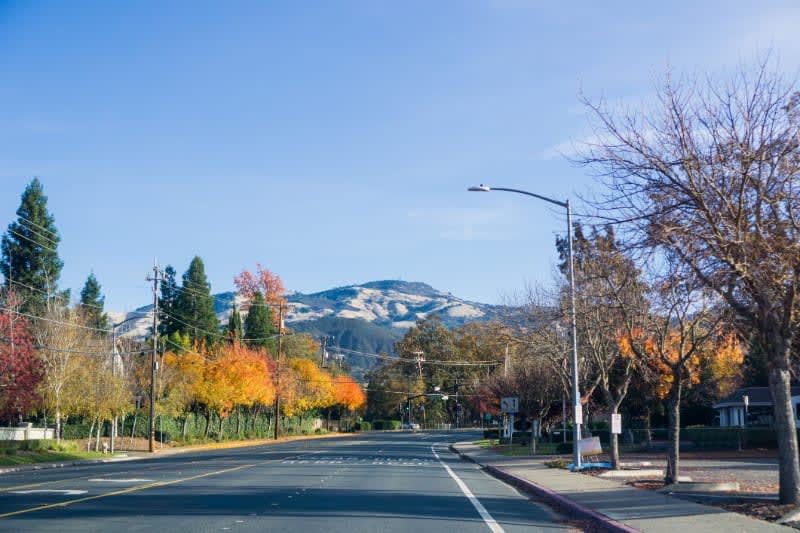 Cities like San Francisco and Los Angeles often get the attention and spotlight in California. While these places undoubtedly have their unique appeal, they're merely scratching the surface if you're looking for the best places to live in the Golden State.
Just 30 miles to the east of San Francisco, at the heart of the San Ramon Valley, lies the town of Danville. Despite the "town" label, it's occupied by over 43,000 residents and filled with modern conveniences that are commonplace in any big city. What you get is the rare combination of a lively small town atmosphere with access to upscale amenities.


If your kind of neighborhood is a suburban paradise with plenty of outdoor space and family-friendly haunts, this vibrant town in Contra Costa County may be for you. Below are a few more reasons why living in Danville, CA is worth considering.


#1 It's More Than a Worthy Alternative to the SF Bay Area
It's no secret that the San Francisco Bay Area is frequently noted as one of the hottest real estate markets in the country. Aside from the high price tag, homebuyers typically deal with less square footage, traffic congestion, and the hectic buzz associated with a key economic hub.


Danville has no such issues. While home prices are often comparable with SF, each dollar is worth it because of the town's larger living spaces, calmer environment, and abundance in natural and cultural attractions.


In fact, several residents in Danville pay significantly less for a bigger house with spacious lawns than for a smaller home in San Francisco. And you don't have to travel out of town to have a good time—there's plenty of strip malls, restaurants, movie theaters, boutique shops, and hiking spots in the area.


Overall, Danville shows you that you don't have to put up with urban noise and long commute times just to live in a nice community with top-tier amenities.


#2 Danville, Ca Has a Thriving Downtown Area
Those living in Danville, CA, know firsthand the wonders Downtown Danville has to offer: an array of great restaurants, boutique shops, and mom-and-pop stores. Residents love the ease of walking or biking along tree-lined streets to the nearest establishment they need to get to.


Whether it's a meet-up with a friend in a local café, a grocery trip to Trader Joe's, or some retail therapy, you'll find everything you need in and around Downtown Danville. Below are some top recommendations.


For Food and Drinks
For Shopping
Whim House

– It's exactly how it sounds: a fantastic local shop for various home decor and items that will add whimsy to your space. Drop by to browse an extensive selection of pillows, rugs, linens, paintings, outdoor furniture, and plenty more.

J. McLaughlin

– This chic chain clothing store serving both women and men is limited to a select few locations in the West Coast, and one of them is right here in Danville's downtown area.

Cottage Jewel

– If you enjoy the occasional visit to the local antique store, dropping by Cottage Jewel will quickly become one of your favorite pastimes. Located along Hartz Avenue and W. Prospect Avenue, it's almost impossible to miss its eye-catching displays. Cottage Jewel contains a treasure trove of rare vintage finds, artisan wares, and trivial collector's items.

Spree Boutique

– Snag cute dresses, witty statement shirts, ethically sourced leather pants, and a whole lot more at Spree Boutique. Women of various shapes can shop with peace of mind without ever worrying about price and sizing mishaps.

Crossroads Shopping Center – Whether you're running errands, thrift shopping, or looking for a good place for kebabs, Crossroads Shopping Center has you covered. Residents enjoy the convenience of having a one-stop retail area for all the essentials just a few blocks away from home.
For Health and Self-Care
#3 Danville's History Has Roots in the Gold Rush of the 1800s
The founding of Danville is credited to Daniel and Andrew Inman, both of whom made sizable earnings from gold mining in 1849. After their brief but successful stint, the Inman brothers invested in real estate: a Sacramento boarding house and a patch of farmland close to present-day Danville.


In 1854, they purchased about 400 acres which would be the beginnings of old town Danville. By 1858, their little community had a blacksmith, general store, wheelwright, and even a small hotel. As the years went by, travelers and migrants from the east and Midwest flocked to the town and surrounding valley — many of them attracted by ideal weather conditions suitable for farming.


For quite some time, however, the town's official name had yet to be conceived. Several ideas were suggested and discussed, but "Danville" eventually won out.


Daniel Inman reportedly didn't want the community to bear his name and humbly insisted that they settle on "Danville" to honor Andrew's mother-in-law, who was born and raised in Danville, Kentucky. But according to other accounts, the naming decision was a tribute to Daniel, who had many key contributions as a community founder and later on, assemblyman and supervisor for Alameda County.


Whatever the true reason behind the name, "Danville" stuck. By the time of Daniel Inman's death in 1908, the town had already established a post office and was integrated into the Southern Pacific Railroad. Trade and commerce further fueled economic expansion and population growth, firmly setting the pillars for modern-day Danville to flourish.


#4 There Are Various Luxury Properties in Town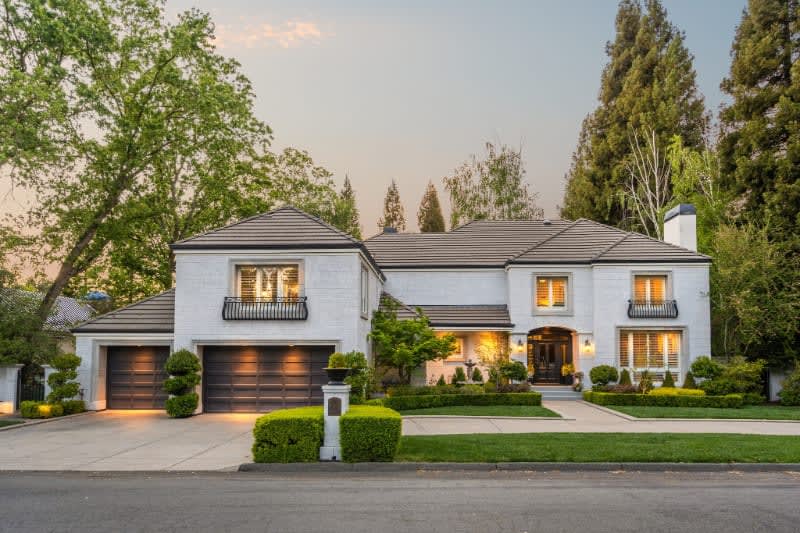 One of the perks to living in Danville, CA is having access to a range of luxury homes, many of which can be found in the town's highly desirable neighborhoods. Communities like Shadow Creek, Magree Ranch, and Greenbrook, are some of the best places to explore luxury real estate in town.
Luxury homes in Danville typically cost anywhere between $2 million to well over $9.5 million. At those price points, here's how much house your getting:


1,500 to over 6,700 square feet of home surface area, usually with 4 bedrooms and 3 bathrooms at the very least.



0.24 to 25 acres of lot space, with some properties sitting on hilltop locations boasting magnificent panoramic views of the area.



Excellent interior amenities like stone fireplaces, large kitchen center islands, well-appointed home offices and family rooms, spa-like bathrooms.



The finest outdoor amenities such as swimming pools, multi-car garages, well-manicured lawns, gazebos, and equestrian facilities.



A wide ranging selection of architectural styles evident in French country-inspired estates, Spanish-style homes, custom California farmhouses, and Mediterranean finishes and accents.
#5 the Weather is Pleasant Throughout the Year
With benign weather all year long, Danville is one of the most comfortable places to live in California. Climate conditions in the town have not differed much since the arrival of its early settlers.


On average, Danville receives approximately 260 sunny days and 65 days of rain every year. The town rarely experiences heavy rainfall, with an average of only 19 inches of rain per year (the national average is around 38 inches of rain). It doesn't snow in Danville as well, so residents never have to deal with harsh cold and blizzards.


Those who love venturing outdoors during the summer will find Danville quite pleasant. The most comfortable months are usually June, September, and October.


#6 There's a Plethora of Outdoor and Cultural Attractions to Explore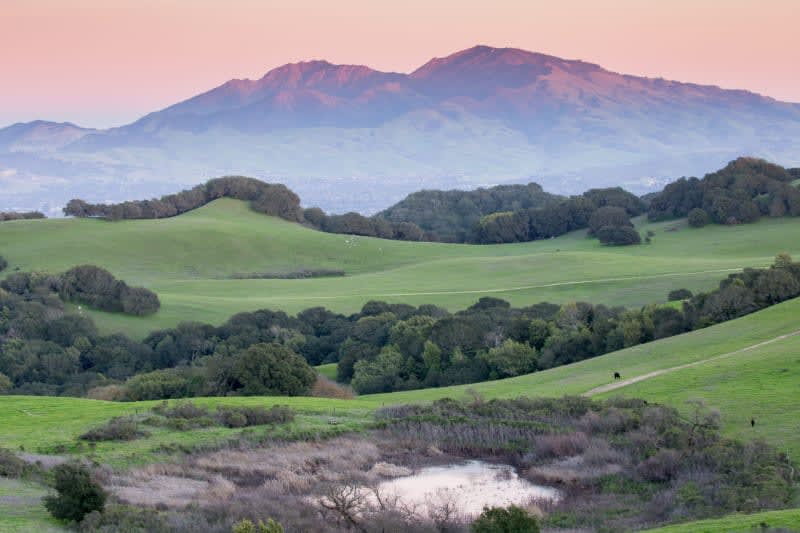 With Danville's great year-round weather, there is always time to explore the area's outdoor attractions and cultural hotspots. Below is a glimpse of what you'll find in and around the town.
Overlooking Danville and other nearby towns and cities is Mt. Diablo. Rising to 3,849 feet and boasting sweeping views of the valley, this mountain attracts hikers and casual tourists from all over Northern California.


Visiting Mt. Diablo State Park is incredibly convenient for Danville residents as it only takes less than 12 minutes to drive to the park's south gate entrance. You can hike various trail paths which weave their way through and around the mountain. Campgrounds and picnic areas are also available if you wish to spend more than a day in the park.


Hap Magee Ranch Park is a favorite among Danville residents, especially families with children. This recreational park covers approximately 17 acres, with miles of walking trails, wide open spaces, a big playground, and a wet area where kids can beat the heat. There's also a special off-leash dog park towards the northern portion of the park.


Summer is the best time to go to Hap Magee Ranch Park. Just choose a spot out in the open or under a tree for a whole-day picnic. Meanwhile, children get to cool down by the water area while they make new friends.


Iron Horse Regional Trail
This 27.8 mile paved trail path runs through three areas: Pleasanton, Danville, and Concord, making it a suitable route for bikers and runners. Many more also enjoy taking leisurely walks along this seemingly endless trail. The trail is also pet-friendly just remember to keep your dog leashed.


The trail is open all year 24/7. Some avid joggers and bikers prefer passing through this route during the evening, when temperatures drop to soothing lows.


Sycamore Valley Park is another frequently visited recreation area in Danville. It has several picnic areas, ball fields, a jogging path loop, children's playground, and a recreational fountain. Residents can play a variety of sports here, from basketball and soccer to bocce ball.


Just beside the park is the Sycamore Valley Open Space Preserve — 696 acres of rolling hills and open meadows. Visitors can enter through the Sandy Hill Trailhead and the Shady Slope Trailhead.


Best known for his 1941 masterpiece, Long Day's Journey Into Knight, Eugene Gladstone O'Neill is currently the only American playwright to win the Nobel Prize in Literature, which was awarded to him in 1936. After receiving the award a year later, he moved to Danville, where he lived in a ranch house in the eastern edge of town until 1944.


Today, O'Neill's former home is now a 158-acre national park. You can explore the ranch grounds through ranger tours and self-led visits. The iconic Tao House, landscaped courtyards, and lush walnut and almond orchards are open to visitors throughout most of the year. As of writing, there is no entrance fee, but you do need to book a reservation in advance.


Dive deeper into the history of Danville and the valley. The Museum of the San Ramon Valley offers visitors a rare glimpse into the region's past through various exhibits and rare collections.


Permanent exhibits cover different key periods including the period of California Native Americans, the Spanish occupation and the California Gold Rush. Special exhibits are also unveiled throughout the year.


#7 Danville, CA Has Great Schools
One important reason why Danville is a top consideration among families is the impressive selection of schools. As part of the San Ramon Valley Unified School District, Danville residents have convenient access to some of the best schools in Contra Costa County. The following are frequently ranked as top-performing institutions:


Diablo Vista Middle School – With a holistic curriculum, a 15-acre sports field, a well-equipped learning center, and fully networked library, students have plenty of opportunities to develop a wide range of skills and interests. Diablo Vista has been molding high-achieving students since 2000.



San Ramon Valley High School

– Serving grades 9-12, San Ramon Valley High School is a top choice among families in and around Danville. The school is a designated National Blue Ribbon institution and fully accredited by the Western Association of Schools and Colleges (WASC).

Tassajara Hills Elementary School – As a recipient of the California Gold Ribbon award, Tassajara Hills Elementary is committed to honing each student's core academic skills while supporting social and emotional development.
Get to Know Danville, CA Better With the Khrista Jarvis Team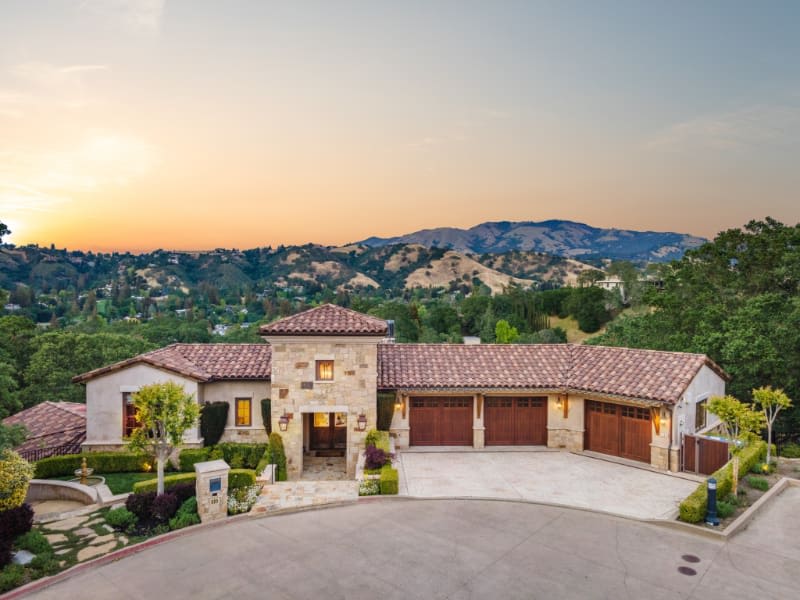 There's so much more to
Danville, CA
than meets the eye. If you're serious about living in this beautiful town, get in touch with the best local REALTORS in the area: the
Khrista Jarvis Team
. With a combined decades of experience among the team, you can rest easy knowing that your real estate experience will run smoothly.
The brokerage is led by award-winning REALTOR, Khrista Jarvis, who has over 20 years of experience in the industry and in-depth insights into the markets of Danville,
Alamo
,
San Ramon
,
Blackhawk
, and Contra Costa County communities.
Whether you're looking to start a family or searching for the luxury property that fits your lifestyle, you can count on the Khrista Jarvis Team to provide you with expert guidance. You may reach out by
phone
or send an
send an email
to the team.